In making New Years Resolutions these guys can offer inspiration to all of us.
The Unstoppable Human Spirit is the best description of what drives such a person to rise to new challenges.
In spite of the grave situation this man faces, he does not give-up on himself ; instead he takes on new challenges, such as this grueling ten mile obstacle course... or even wrestling an alligator!
When Cpl. Love is not involved in an iron man competitions, skiing, surfing, or skydiving, he wrestles alligators in Florida
@
newswatchcanada
RT
@
LCplSwofford
Cpl Todd Love, US Marine who lost 3 limbs in Afghanistan, completed grueling 10-mile Spartan Race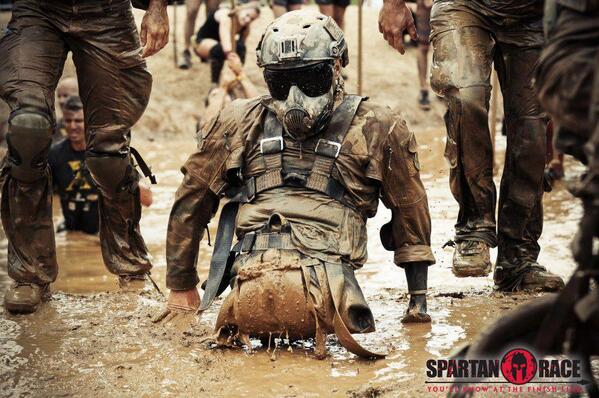 Strength: Triple amputee and Marine Corporal Todd Love makes his way to the finish line of The Beast event of the Spartan Race


Todd Love, Leesburg, VA - Super Spartan
Link: http://blog.spartanrace.com/tag/todd-love/
Read More:
http://www.dailymail.co.uk/news/article-2195897/Triple-amputee-veteran-completes-grueling-10-5-mile-endurance-race-called-The-Beast-hours-honor-fallen-U-S-soldiers.html